Audi Brand Appearance
Audi received a revamped brand design affecting most of the basic elements of the brand. At Strichpunkt, we've built a branded interface design system while working on some pilot products alongside. The pilots ranged from business and consumer apps to websites, in-car interfaces, and a multi-sensory interface for a smart assistant. The project resulted in an open-sourced component library and an openly accessible brand platform with plenty of inspirational examples.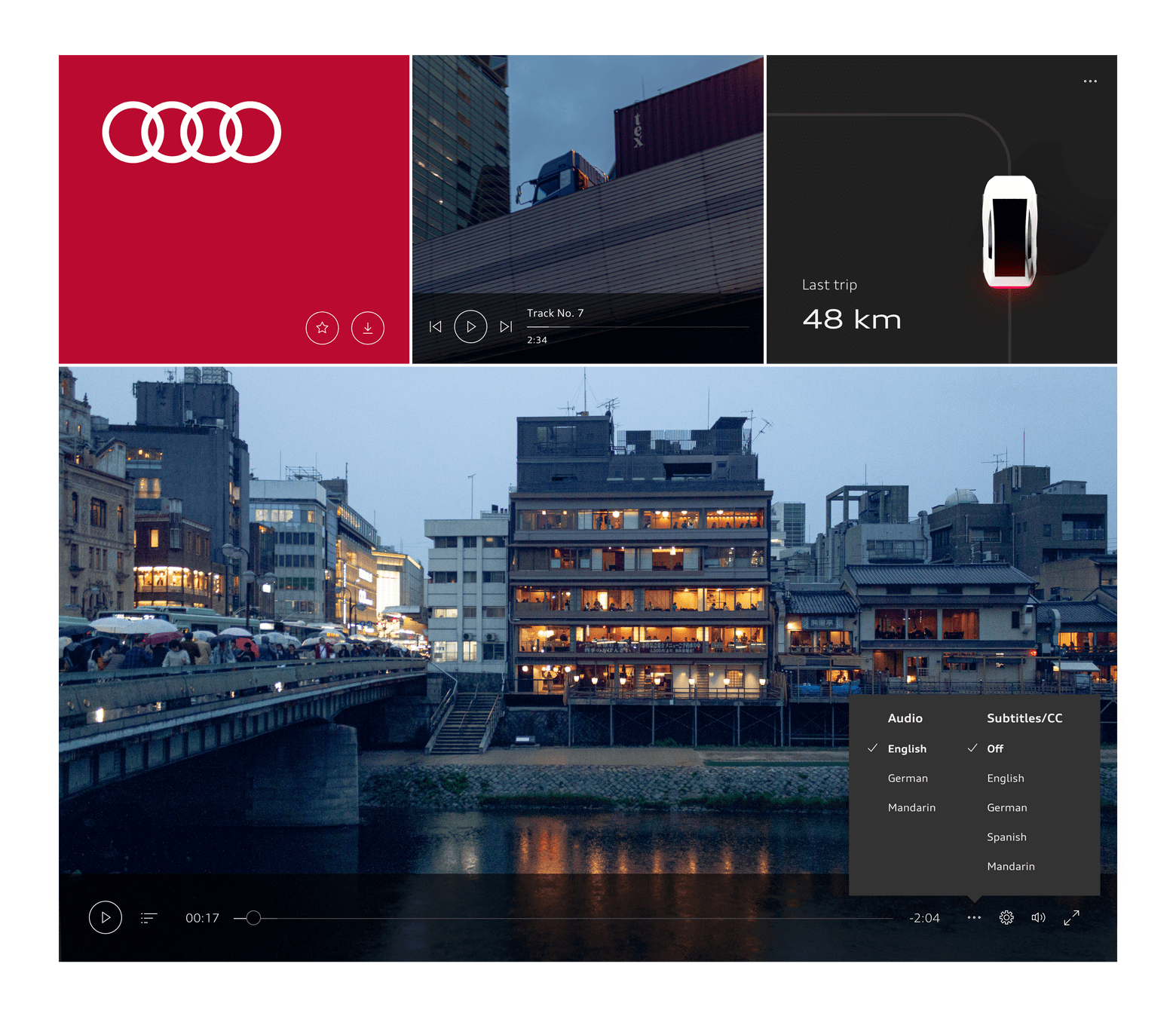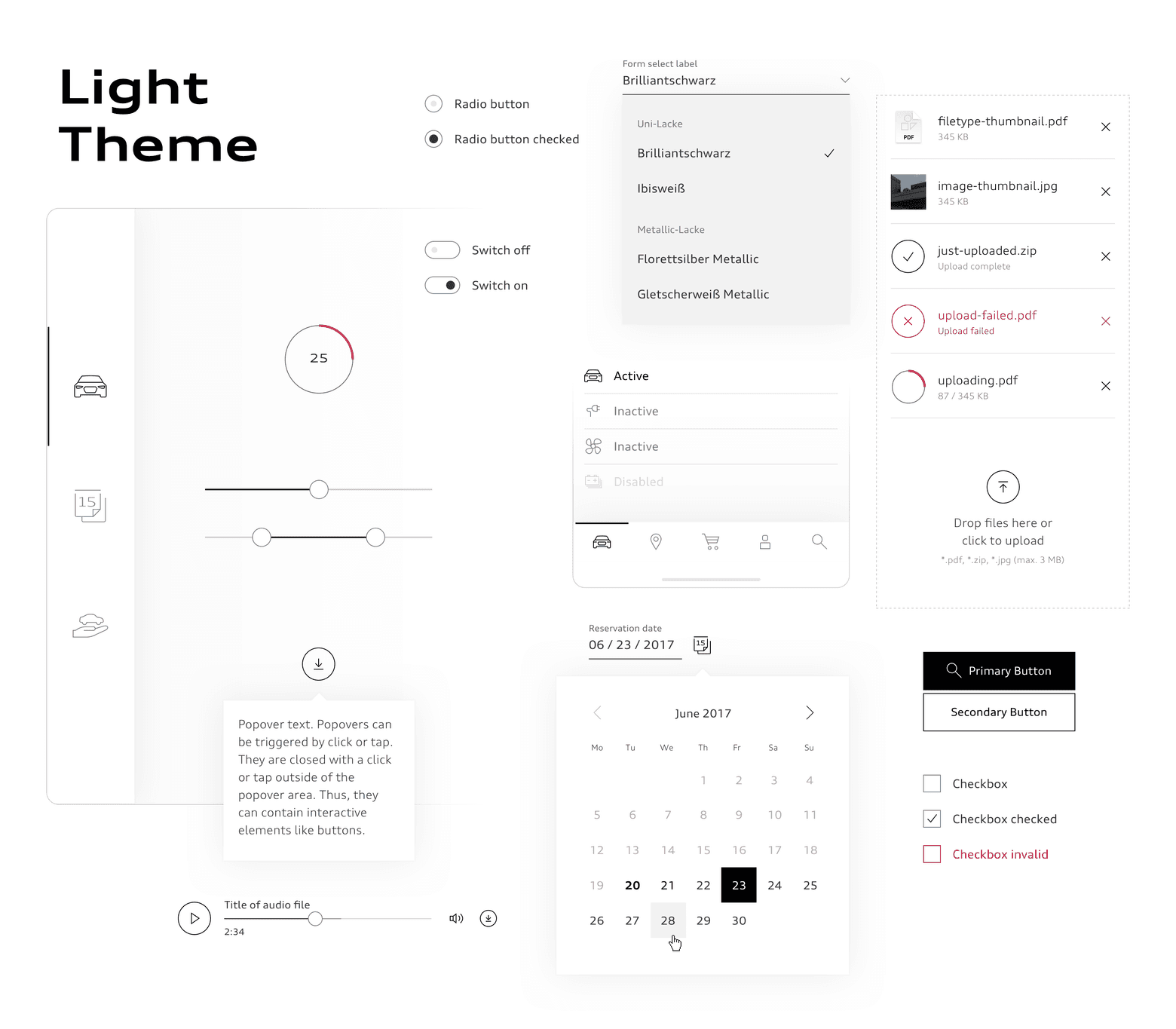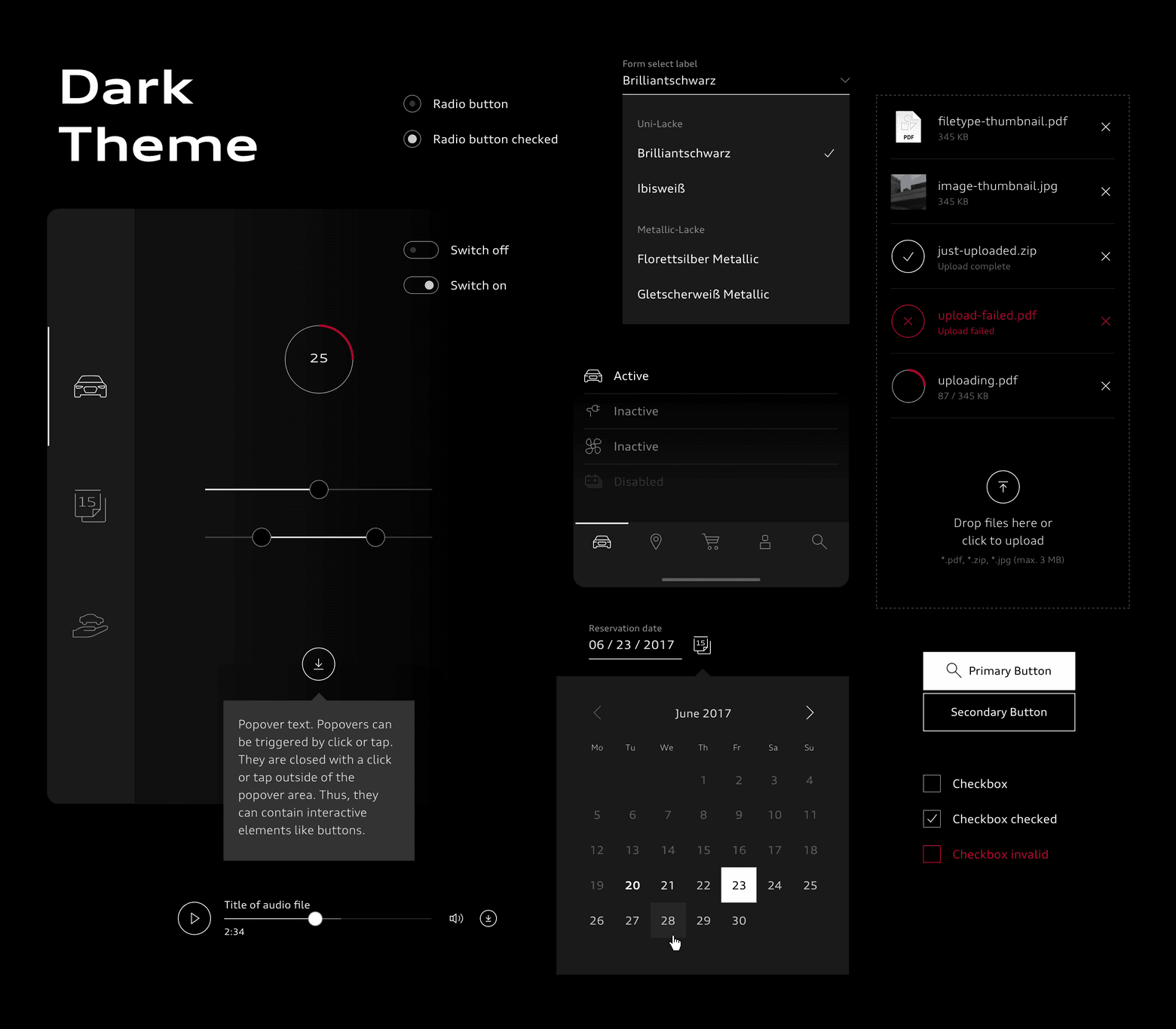 Animation and Transition
Team Work
Makes The Dream Work
The whole project was carried out cooperatively, centered around two agencies, the client-side and several internal or external product teams. I was involved from the strategic alignment in the beginning to the exploration, development, and execution phase, always working collaboratively in varying setups, with my focus being on the visual interface as well as product design. I've contributed to the design system, component kit, brand platform, static and animated content, various product visions, and live products.
Links
Press Reports